Liposuction is successfully performed with sometimes strikingly favourable results for body contouring purposes.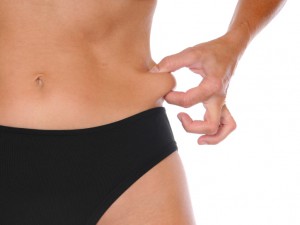 This procedure is in routine clinical use since decades already, and it's one of the most frequently applied aesthetic surgery treatments worldwide. One reason is, as already stressed, that an impressive change of the body´s contour can be achieved whereby scars appear very tiny and nearly invisible.
Fatty depots can be distributed all over the body – the affected feels unfavourably proportioned, unsafe to the eye of the examining bystander, sometimes even psychologically insecure, and this often shows to the outside.
The most frequently affected areas on the female body are the hips and thighs, buttocks, knees, and abdomen. More seldomly to be seen are areas of excessive subcutaneous fat on the calves, upper arms, face and neck.
In male patients these undesired accumulations of fat are most commonly found in the area of the abdomen, waist, breast and chin.
And, once again, we have to underline one important thing: liposuction is an operation! Each person involved, you as well as us, should take this seriously. It requires the highest level of sterility during the course of the operation, and in addition to that the supervision of your well-being during and after the operation will be performed by our well experienced anesthesiologist.
Please consider the widespread area of subcutaneous wound healing your body has to cope with after the operation, and be sure to plan ahead a suitable time frame for recovery.
Your VILLA BELLA´s team knows which treatment will be best for you – please arrange a date with us to clarify your wishes and questions.
"Beauty lies in the eye of the beholder" William Shakespeare
Anaesthesia:
General or a combination of Local Anaesthesia with Analgo-Sedation
Duration of Hospital Stay:
1 overnight stay
Back to work:
after app. 5-7 days