Pubic Mound Correction
Hormonal changes during the climacteric period or obesity in men as well as women are the most frequent reasons for a thickened pubic mound – too much subcutaneous fat has been accumulated.
The reduction is easily performed by liposuction of the excessive fatty tissue. In some cases it will prove to be necessary to combine the liposuction with a tightening of the skin, hereby removing an excessive amount of locally extended skin tissue. In connection with sometimes a tummy tuck the lower abdomen will appear flat, taut and attractive again.
We would be glad to be at your dispositio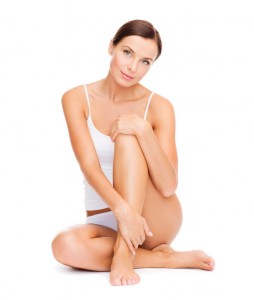 n for a noncommittal consultation.
Correction of the Labia
Perfectly proportioned inner labia are barely covered by the outer labia. When the inner labia appear to be extruding, they are potentially to be seen while wearing sports clothes or a bathing suit, and can afflict the bearer's comfort decisively. Let alone mechanical irritation while biking, running or simply wearing tight pants.
In some of the cases known to us, this can ultimately lead to extraordinary irritation and eventually to a negatively afflicted intimate perception.
We would be glad to be at your disposition for a noncommittal consultation.
General Information for Pubic Mound Correction
Anaesthesia:
Nerve blockage, Analgo-Sedation, or General Anaesthesia
Treatment Fashion:
Day care
Back to work:
after app. 5 days
General Information for Labia Correction
Anaesthesia:
Nerve blockage, Analgo-Sedation, or General Anaesthesia
Duration of Hospital Stay:
1 Overnight Stay
Back to work:
after app. 5 days