Nobody would reasonably consider an operation as the first step of facial tightening. Especially with a multitude of increasingly effective non-invasive treatment techniques available.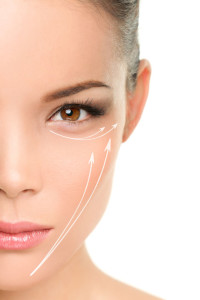 Still: if adequate, and where necessary, the operative approach represents a well established and very effective treatment modality.
The extent of skin tightening with the operative approach still is unsurpassed by any other non-invasive technique known to us. Moreover is the durability well maintained over the years, if performed properly.
In addition to that, the subdivision of the face into three so-called "aesthetical units" (forehead, midface, and neck) enables a fine tuned and precisely "tailored" planning as well as execution.
Over the years, facelift techniques have been refined constantly, so that we now at the same time can give you the desired results as well as a high degree of safety, while minimizing the risks of the operation
Anaesthesia:
general, analgo-sedation
Duration of Hospital Stay:
2 Nights
Back to Work:
after app. 14 days