Modern Scar treatments at Villa Bella Munich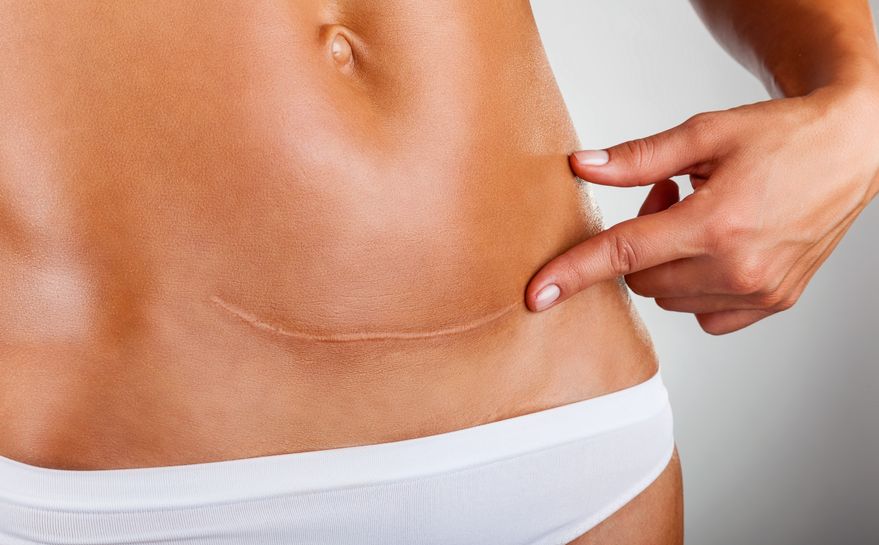 Have your scars not healed well? Scar correction helps to remove excess tissue and improve the appearance of the skin.
Scars and what we can do to reduce them
Scars, dents and indentations are particularly noticeable on the face, décolleté or hands. In some cases they are not only a cosmetic but also a functional impairment. However, there are now various operative and non-operative procedures to minimize scars and improve the appearance of the skin.
Information on the procedure for scar treatment
Scars can have many causes: after operations, injuries or burns, the body creates new tissue to close the wounds. What remains are scars, which in some sufferers disappear completely over time, in others they remain visible for a lifetime. So far, scars cannot be completely removed, but thanks to modern therapy methods, a significant reduction in size is possible.
Surgical scar treatment is a proven therapeutic method. After we have removed the scar tissue, we sew up the wound or close it with a skin graft. If the scar extends to the surrounding skin areas, we combine the operation with radiation treatment to prevent the scar from growing further.
Some scars are reddened and thickened a long time after their formation, and sometimes they are itchy. In these cases, a cortisone treatment can help, in which a special device, the Dermojet®, is used to inject cortisone and a local anesthetic into the scar.
We use the Macrolane® product, a naturally occurring, but synthetically produced, large-volume sugar molecule in the body for recessed scars or dents that have arisen after liposuction. This is injected under the drawn-in area under local anesthesia in order to plump it up from below.
We also offer scar treatments with our laser – the Sciton Contour Laser – in our practice. This state-of-the-art Erbium: YAG laser makes it possible to gently ablate excess tissue and contract widened scars. It is a rarity in German practices, although treatment with this state-of-the-art laser has many advantages. We will be happy to clarify whether this procedure is suitable for you in a detailed consultation.
Anaesthesia:
Local anesthesia or ointment anesthesia
Duration of hospital stay:
not necessary
Back to work:
Immediately
Hat Ihnen dieser Beitrag weitergeholfen?