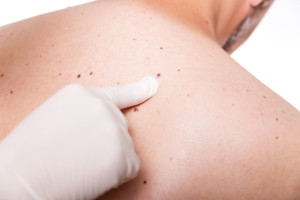 Moles or areas of dyspigmentation to the skin often afflict our aesthetic perception. Fortunately there is an arsenal of different treatment modalities, operative or not, at our disposition.
Some people furthermore display an increased number of moles which can be bugging not only in an aesthetic sense. Sometimes those moles change in colour or appearance, there could be secretion or other signs of biological activity. This all has to be examined and evaluated thoroughly in order to exclude any degree or potential of malignancy.
Surgical removal of these alterations has to be followed by histological examination.
Most of these procedures can be performed under local anaesthesia, and your ability to work and socialize will not be impaired most oftenly.
Anaesthesia:
local
Treatment fashion:
ambulatory
Back to work:
immediately